세계의 아날로그 집적회로(IC) 시장 : 종류별, 최종사용자 산업별(가전, 자동차, IT 및 통신), 지역별(2018-2023년)
Analog Integrated Circuit (IC) Market - Growth, Trends, and Forecast (2020 - 2025)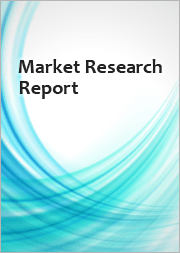 리서치사
:
Mordor Intelligence LLP
세계 아날로그 집적회로(IC) 시장의 2018-2023년간 연평균 복합 성장률(CAGR)은 5.21%에 이를 전망입니다.
세계의 아날로그 집적회로(IC) 시장을 조사했으며, 시장 개요, 종류·최종사용자 산업·지역별 시장 규모 추이와 예측, 시장 동향, 시장 성장요인 및 과제, 경쟁 구도, 주요 기업 개요 등의 정보를 정리하여 전해드립니다.
목차
제1장 서론
주요 조사 성과
조사의 전제조건
시장 정의
조사 결과
제2장 조사 방식과 방법론
제3장 주요 요약
제4장 시장 인사이트
시장 개요
Five Forces 분석

구매자의 협상력
공급 기업의 협상력
신규 진출기업의 위협
대체품의 위협
경쟁 기업간 경쟁 관계

밸류체인 분석
기술 로드맵
제5장 시장 역학
시장 성장 촉진요인

스마트폰, 피쳐폰, 태블릿 보급
각종 산업에서의 자동화 및 사물인터넷(IoT) 채용 확대

시장이 해결해야 할 과제

아날로그 IC 설계의 복잡화
짧은 제품 수명주기
제6장 세계의 아날로그 집적회로(IC) 시장 : 부문별
종류별
최종사용자 산업별

가전
자동차
IT 및 통신
컴퓨터
산업
정부 및 군
기타

지역별

북미
유럽
아시아태평양
라틴아메리카
중동 및 아프리카
제7장 기업 개요
Analog Devices Inc.
Infineon Technologies AG
Maxim Integrated Products Inc.
Microchip Technology Inc.
NXP Semiconductors NV
Qualcomm Inc.
Richtek Technology Corporation
Skywork Solutions Inc.
STMicroelectronics NV
Taiwan Semiconductor Co. Ltd
Texas Instruments Inc.
제8장 투자 분석
제9장 시장 전망
LSH 18.10.02
※ 이 페이지에 게재되어 있는 내용은 최신판과 약간 차이가 있을 수 있으므로 영문목차를 함께 참조하여 주시기 바랍니다. 기타 자세한 사항은 문의 바랍니다.
영문 목차
Market Overview
The analog integrated circuit (IC) market is expected to register a CAGR of 5.5%, during the forecast period of (2020 - 2025). Automated constraint checks enhance analog design reliability, which is a key trend in the growth of the market. Many layout-dependent and operational environment variation effects that reduce reliability are hard to predict. Analog designers use layout best practices to mitigate variation impact, but verification can be time-consuming, difficult, and prone to error. Automated layout checks can quickly find and accurately correct the reliability issues, improving performance and product lifetime of the final product, reducing overall design time, and increasing designer productivity.
Increasing adoption of IoT in various industries is demanding the analog IC design. Analog devices has a large portfolio of sensing, measuring, interpreting, connecting, and power management parts. A new wave of products such as sensor-filled medical and scientific instrumentation are growing, so the space and thermal design constraints of these systems has necessitated a new class of power converters that can deliver the necessary performance metrics of small, compact, and thermally efficient footprints to power the internal circuits. Analog devices such as the recently released LTM4661 step-up µModule regulator elevates the power supply designer's task, which is driving the market.
Rising proliferation of smartphones, feature phones, and tablets are driving the market. Analog ICs are used in a wide range of applications including third and forth generation (3G/4G) radio base stations and portable device batteries. RFICs (Radio Frequency ICs) which are widely use in cellphones and wireless devices are analog circuits that usually run in the frequency range of 3 kHz to 2.4 GHz (3,000 hertz to 2.4 billion hertz) circuits that would work at about 1 THz (1 trillion hertz) being in development, which grows the analog IC market in this segment.
Scope of the Report
The analog integrated circuit (IC) operates over an entire range of continuous values of the signal amplitude which are used for various functions that require variable output signals, for radio-frequency and audio-frequency amplifiers. The market is growing as every digital consumer product from appliances and cell phones to music players, has analog ICs feeding its digital heart, including other applications such as automotive, military and government, etc.
Key Market Trends
Automotive Sector to Hold a Significant Share
With the growth of autonomous vehicles, the demand for new chip design is growing. Analog circuits are needed on every chip to interface between the real world and the digital world. Application specific analog IC sales for the autonomous vehicle are projected to grow in future as backup cameras, blind-spot detectors, and other systems are added to the vehicles.
LIDAR is a key pillar of Analog Devices holistic Drive360 Autonomous Driving Solutions strategy. LIDAR utilizes pulses of light to translate the physical world into 3D digital images in real time with a high level of confidence which facilitate the mainstream adoption of Automotive LIDAR Systems, which increases the growth of analog IC market.
Texas Instruments has introduced a series of single-chip millimeter-wave (80 GHz) sensor products, built in standard CMOS, that it is offering to fulfill a range of distance-measurement-based sensing functions in autonomous car. As the process is CMOS, it has also been able to integrate the complete analog front end with good signal processing and accurate detection over a spread of distances.
Analog integrated circuit signal processing having automotive application is a device known as a "phase-locked loop" (PLL). This circuit can be used with certain analog (continuous time) sensors to provide an analog signal that can be further processed by a digital electronic signal system after it is sampled. Autonomous vehicles relying on light-based image sensors often struggle to see through blinding conditions, such as fog. PLL chip that locks the sub-terahertz frequency of all 32 local oscillation signals to a stable, low-frequency reference help to steer the driverless cars efficiently.
Asia-Pacific to Hold the Largest Market Share
Asia-Pacific accounted for the largest share of the market studied, due to the presence of several established vendors of analog ICs, as well as the established electronics industry, in the region. The region has emerged as a major automotive hub, with a maximum market share in terms of vehicle production as well as sales, as China continues to account for a large and growing portion of new car shipments, which drives the analog IC market.
The region is dominated by computer hardware and smartphones. With growing demand for compact and light-weight electronic devices such as wearables, the analog IC market is bound to show positive numbers in the long run. There has been a significant rise in the usage of fitness wearables especially in the case of the population concerned about the fitness issues and other sportspersons. Therefore, this rising trend of wearable devices is expected to drive the market in this region. Also, IoT devices are dependent on analog devices to collect the data used for the device's operation, so the growth of analog ICs is projected to be robust, over the forecast period in Asia-Pacific.
NXP Semiconductors N.V. is moving into automotive radar by partnering with Hawkeye Technology Co., that could cement its foothold in the Chinese market, which will help in the development of imaging radar integrating with analog modulated for processing power. The collaboration could open the door for the Dutch chipmaker to play a bigger role in China, where the growth rate of automotive radar is approximately twice that of the rest of the world, owing to which the analog IC market will grow in future.
Competitive Landscape
The analog integrated circuit (IC) market is highly fragmented. Manufacturers compete on the basis of product innovation and technology differentiation. Many companies are increasingly investing in developing analog ICs, to gain the first-mover advantage and a competitive edge. Key players are Analog Devices Inc., Global Mixed-mode Technology Inc., Infineon Technologies AG, etc. Recent developments in the market are -
May 2019 - Continuing to drive innovation in analog/mixed-signal IC fabrication, X-FAB Silicon Foundries SE announced the introduction of SubstrateXtractor. SubstrateXtractor is set to dramatically reduce the number of design iterations required leading to much lower engineering overheads. This results in a faster time to market making a first-time-right analog design possible, which will be integrated into X-FAB's process design kit (PDK) and available for use with the company's popular XH018 high voltage 0.18µm mixed-signal CMOS offering.
Reasons to Purchase this report:
The market estimate (ME) sheet in Excel format
Report customization as per the client's requirements
3 months of analyst support
Table of Contents
1 INTRODUCTION
1.1 Study Deliverables
1.2 Study Assumptions
1.3 Scope of the Study
2 RESEARCH METHODOLOGY
3 EXECUTIVE SUMMARY
4 MARKET DYNAMICS
4.1 Market Overview
4.2 Introduction to Market Drivers and Restraints
4.3 Market Drivers

4.3.1 Increasing Adoption of IoT in Various Industries
4.3.2 Rising Proliferation of Smartphones, Feature phones, and Tablets

4.4 Market Restraints

4.4.1 Increasing Design Complexity of Analog ICs

4.5 Industry Value Chain Analysis
4.6 Industry Attractiveness - Porter's Five Force Analysis

4.6.1 Threat of New Entrants
4.6.2 Bargaining Power of Buyers/Consumers
4.6.3 Bargaining Power of Suppliers
4.6.4 Threat of Substitute Products
4.6.5 Intensity of Competitive Rivalry
5 MARKET SEGMENTATION
5.1 By Type

5.1.1 General-purpose IC
5.1.2 Application-specific IC

5.2 By End-user Vertical

5.2.1 Consumer Electronics
5.2.2 Automotive
5.2.3 Communication
5.2.4 Industrial
5.2.5 Military and Government
5.2.6 Other End-user Verticals

5.3 Geography

5.3.1 North America
5.3.2 Europe
5.3.3 Asia-Pacific
5.3.4 Latin America
5.3.5 Middle East & Africa
6 COMPETITIVE LANDSCAPE
6.1 Company Profiles

6.1.1 Analog Devices Inc.
6.1.2 Global Mixed-mode Technology Inc.
6.1.3 Infineon Technologies AG
6.1.4 Maxim Integrated Products Inc.
6.1.5 Microchip Technology Inc.
6.1.6 NXP Semiconductors N.V.
6.1.7 Qualcomm Inc.
6.1.8 Richtek Technology Corporation
6.1.9 Skywork Solutions Inc.
6.1.10 STMicroelectronics N.V.
6.1.11 Taiwan Semiconductor Co., Ltd.
6.1.12 Texas Instruments Inc.
7 INVESTMENT ANALYSIS
8 MARKET OPPORTUNITIES AND FUTURE TRENDS