전력 유틸리티용 LPWA 네트워크 : 세계 시장 분석과 예측
Low Power Wide Area Networks for Power Utility Applications - LoRa, SIGFOX, RPMA, Milli 5, LTE-Cat-M1, NB-IoT and EC-GSM-IoT: Global Market Analysis and Forecasts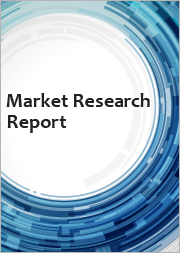 상품코드
:
478594
페이지 정보
:
영문 53 Pages; 72 Tables, Charts & Figures
세계의 전력 유틸리티용 LPWA(Low Power Wide Area : 저전력 광역) 설비·서비스 시장은 2017년의 2,340만 달러에서 2026년에는 27,940만 달러로 확대될 것으로 예측됩니다.
세계의 전력 유틸리티용 LPWA 네트워크 시장에 대해 조사분석했으며, 시장의 문제점, 기술의 문제점, 주요 기업, 시장 예측 등의 정보를 정리하여 전해드립니다.
제1장 개요
제2장 시장의 문제점
유틸리티용 LPWA 네트워크의 개요
유틸리티용 에너지 클라우드·IoT
유틸리티 사용 사례
사례 연구
제3장 기술의 문제점
LPWA 기술의 개요
인가 vs. 무인가 주파수
보안
제4장 주요 기업
LPWA 벤더

Actility
AT&T
Ericsson
Huawei
Link Labs
Nokia
Senet
Sequans
SIGFOX
SSN(Milli-5)
Trilliant
Verizon

업계단체

3GPP
EC-GSM-IoT
LoRA Alliance
Wi-SUN Alliance
제5장 시장 예측
유틸리티용 LPWA : 세계 시장 전망
세계의 유틸리티용 LPWA 예측
종합 유틸리티용 LPWA 엔드포인트
결론과 제안
제6장 약어 리스트
제7장 목차
제8장 도표
제9장 조사 범위, 정보원, 조사 방법, 주석
KSA 17.04.04
영문 목차
Low power wide area (LPWA) networking technologies are characterized by low cost, wide range, and long battery life. These technologies are widely touted as the architecture that will support the Internet of Things (IoT), where billions upon billions of devices and people will be connected for monitoring and management purposes. LPWA technology is gaining momentum as an alternative communications option for power utilities previously unable to economically monitor the distribution grid devices dispersed throughout their networks.
Many vendors and standards bodies have developed LPWA solutions. Some are using unlicensed spectrum bands and proprietary technology while others are dependent upon third-party network operators. These third parties include cellular network operators that are beginning to deploy system overlays for new Long-Term Evolution (LTE)-based protocols. In the electric utility space, LPWA solutions are now being considered for applications ranging from smart metering to line and asset monitoring. In some cases, these solutions are also being considered for control applications. According to Navigant Research, the global market for power utility LPWA equipment and services is expected to grow from $23.4 million in 2017 to $279.4 million in 2026.
This Navigant Research report provides a detailed review of the leading LPWA solutions and technologies suitable for power utility applications. The study offers a long-range outlook for seven existing and emerging solutions that utilities may leverage for smart metering, distribution line monitoring and fault location, isolation, and restoration (FLISR), grid asset monitoring, and solar inverter connectivity. Global market forecasts for LPWA utility applications, segmented by region, technology, and utility use case, extend through 2026. The report also provides profiles of leading vendors and organizations active in the LPWA marketplace.
Key Questions Addressed:
Which low power wide area (LPWA) technologies are suitable for utility applications?
What smart grid applications will LPWA technologies support?
How do various LPWA standards compare in terms of price, range, and data transfer capabilities?
Which LPWA vendors are active in the utility space and what projects have been done by utilities to date?
Where do LPWA technologies fit in the broader networking needs of electric utilities?
Who needs this report?
Utilities
Low power wide area (LPWA) vendors
Networking hardware vendors
Communications service providers
Tower leasing companies
Systems integrators
Industry associations
Utility regulators
Investor community
Table of Contents
1. Executive Summary
1.1. Overview
1.2. Key Market Drivers and Barriers
1.3. Market Outlook
2. Market Issues
2.1. Utility Low Power Wide Area Networking Overview
2.2. Energy Cloud and IoT for Utilities
2.3. Utility Use Cases

2.3.1. Smart Metering
2.3.2. Distribution Grid Monitoring and Control

2.3.2.1. Failure or Outage Reporting
2.3.2.2. FLISR
2.3.2.3. Dynamic Volt/VAR Optimization and Conservation Voltage Reduction
2.3.2.4. Asset Management and Condition-Based Maintenance

2.3.3. Smart Solar Inverters
2.3.4. Smart Street Lighting
2.3.5. Water, Gas, and Heating Utilities

2.4. Case Studies

2.4.1. Trilliant - Aruba (RPMA)
2.4.2. LOESK - Russia (LoRaWAN)
3. Technology Issues
3.1. LPWA Technology Overview

3.1.1. SIGFOX
3.1.2. LoRa/LoRaWAN
3.1.3. RPMA
3.1.4. Milli 5
3.1.5. Cellular-Based LPWA

3.1.5.1. NB-IoT
3.1.5.2. LTE-Cat-M1
3.1.5.3. LTE-Cat-1
3.1.5.4. EC-GSM-IoT

3.2. Licensed versus Unlicensed Spectrum
3.3. Security
4. Key Industry Players
4.1. LPWA Vendors

4.1.1. Actility
4.1.2. AT&T
4.1.3. Ericsson
4.1.4. Huawei
4.1.5. Link Labs
4.1.6. Nokia
4.1.7. Senet
4.1.8. Sequans
4.1.9. SIGFOX
4.1.10. SSN (Milli-5)
4.1.11. Trilliant
4.1.12. Verizon

4.2. Industry Associations

4.2.1. 3GPP
4.2.2. EC-GSM-IoT
4.2.3. LoRA Alliance
4.2.4. Wi-SUN Alliance
5. Market Forecasts
5.1. LPWA for Utility Applications: Global Market Outlook
5.2. Global Utility LPWA Forecast

5.2.1. North America
5.2.2. Europe
5.2.3. Asia Pacific
5.2.4. Latin America
5.2.5. Middle East & Africa

5.3. Total Utility LPWA Endpoints
5.4. Conclusions and Recommendations

5.4.1. Factors for Utilities to Consider
5.4.2. Factors for LPWA Vendors to Consider
6. Acronym and Abbreviation List
7. Table of Contents
8. Table of Charts and Figures
9. Scope of Study, Sources and Methodology, Notes
List of Charts and Figures
Total Utility LPWA Revenue by Region, World Markets: 2017-2026
Total Utility LPWA Revenue by Region, World Markets: 2017-2026
Total Utility LPWA Revenue by Technology, World Markets: 2017-2026
Utility LPWA Revenue Share by Application, World Markets: 2020
Total Utility LPWA Revenue by Technology, North America: 2017-2026
Total Utility LPWA Revenue by Technology, Europe: 2017-2026
Total Utility LPWA Revenue by Technology, Asia Pacific: 2017-2026
Total Utility LPWA Revenue by Technology, Latin America: 2017-2026
Total Utility LPWA Revenue by Technology, Middle East & Africa: 2017-2026
Total LPWA Endpoints by Application, World Markets: 2017-2026
The Energy Cloud: Today and Tomorrow
Comparison of Cellular-Based LPWA Standards
Benefits of LTE-Cat-M1 and NB-IoT for Massive IoT
Senet LoRa Network Coverage: February 2017
LoRaWAN Network Deployments: January 2017
List of Tables
Installed Smart Meters by Region, World Markets: 2017-2026
Total Distribution Line Miles by Region, World Markets: 2017-2026
Total Grid Assets to Be Monitored by Region, World Markets: 2017-2026
Total Residential Solar Households by Region, World Markets: 2017-2026
Installed LPWA Smart Meters by Region, World Markets: 2017-2026
Total LPWA FLISR Line Miles by Region, World Markets: 2017-2026
Total Grid Assets Monitored by LPWA by Region, World Markets: 2017-2026
Total LPWA Residential Solar Inverters by Region, World Markets: 2017-2026
Total Utility LPWA Equipment Revenue by Region, World Markets: 2017-2026
Total Utility LPWA Service Revenue by Region, World Markets: 2017-2026
Total Utility LPWA Revenue by Region, World Markets: 2017-2026
Installed LPWA Smart Meters by Technology, World Markets: 2017-2026
Total LPWA FLISR/Monitored Line Miles by Technology, World Markets: 2017-2026
Total Grid Assets Monitored by LPWA by Technology, World Markets: 2017-2026
Total LPWA Residential Solar Inverters by Technology, World Markets: 2017-2026
Total Utility LPWA Equipment Revenue by Technology, World Markets: 2017-2026
Total Utility LPWA Service Revenue by Technology, World Markets: 2017-2026
Total Utility LPWA Revenue by Technology, World Markets: 2017-2026
Installed LPWA Smart Meters by Technology, North America: 2017-2026
Total LPWA FLISR/Monitored Line Miles by Technology, North America: 2017-2026
Total Grid Assets Monitored by LPWA by Technology, North America: 2017-2026
Total LPWA Residential Solar Inverters by Technology, North America: 2017-2026
Total Utility LPWA Equipment Revenue by Technology, North America: 2017-2026
Total Utility LPWA Service Revenue by Technology, North America: 2017-2026
Total Utility LPWA Revenue by Technology, North America: 2017-2026
Installed LPWA Smart Meters by Technology, Europe: 2017-2026
Total LPWA FLISR/Monitored Line Miles by Technology, Europe: 2017-2026
Total Grid Assets Monitored by LPWA by Technology, Europe: 2017-2026
Total LPWA Residential Solar Inverters by Technology, Europe: 2017-2026
Total Utility LPWA Equipment Revenue by Technology, Europe: 2017-2026
Total Utility LPWA Service Revenue by Technology, Europe: 2017-2026
Total Utility LPWA Revenue by Technology, Europe: 2017-2026
Installed LPWA Smart Meters by Technology, Asia Pacific: 2017-2026
Total LPWA FLISR/Monitored Line Miles by Technology, Asia Pacific: 2017-2026
Total Grid Assets Monitored by LPWA by Technology, Asia Pacific: 2017-2026
Total LPWA Residential Solar Inverters by Technology, Asia Pacific: 2017-2026
Total Utility LPWA Equipment Revenue by Technology, Asia Pacific: 2017-2026
Total Utility LPWA Service Revenue by Technology, Asia Pacific: 2017-2026
Total Utility LPWA Revenue by Technology, Asia Pacific: 2017-2026
Installed LPWA Smart Meters by Technology, Latin America: 2017-2026
Total LPWA FLISR/Monitored Line Miles by Technology, Latin America: 2017-2026
Total Grid Assets Monitored by LPWA by Technology, Latin America: 2017-2026
Total LPWA Residential Solar Inverters by Technology, Latin America: 2017-2026
Total Utility LPWA Equipment Revenue by Technology, Latin America: 2017-2026
Total Utility LPWA Service Revenue by Technology, Latin America: 2017-2026
Total Utility LPWA Revenue by Technology, Latin America: 2017-2026
Installed LPWA Smart Meters by Technology, Middle East & Africa: 2017-2026
Total LPWA FLISR/Monitored Line Miles by Technology, Middle East & Africa: 2017-2026
Total Grid Assets Monitored by LPWA by Technology, Middle East & Africa: 2017-2026
Total LPWA Residential Solar Inverters by Technology, Middle East & Africa: 2017-2026
Total Utility LPWA Equipment Revenue by Technology, Middle East & Africa: 2017-2026
Total Utility LPWA Service Revenue by Technology, Middle East & Africa: 2017-2026
Total Utility LPWA Revenue by Technology, Middle East & Africa: 2017-2026
Total LPWA Endpoints by Application, World Markets: 2017-2026
Total LPWA Revenue by Application, World Markets: 2017-2026
LPWA Revenue Share by Application, World Markets: 2017-2026
LPWA Technologies Comparison