세계의 컨택센터 소프트웨어 시장 규모, 점유율, 동향 분석 : 솔루션별, 서비스별, 도입별, 기업 규모별(대기업, 중소기업), 최종 용도별, 지역별 예측(2021-2028년)
Contact Center Software Market Size, Share & Trends Analysis Report By Solution, By Service, By Deployment, By Enterprise Size (Large Enterprise, Small & Medium Enterprise), By End Use, By Region, And Segment Forecasts, 2021 - 2028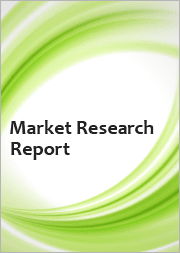 리서치사
:
Grand View Research, Inc.
세계의 컨택센터 소프트웨어 시장 규모는 2021-2028년 21.1%의 CAGR로 확대하며, 2028년까지 906억 달러에 달할 것으로 예상되고 있습니다. 세계에서 고객에 의한 소셜미디어 플랫폼의 이용 증가가 시장을 촉진할 것으로 예상되고 있습니다. 또한 계속 변화하는 고객의 요구에 부응할 필요성의 증가가 예측 기간 중 시장 성장을 촉진할 것으로 예상되고 있습니다.
컨택센터 소프트웨어는 분석용으로 고객 데이터를 수집하기 위한 공통 플랫폼으로서 기능합니다. 이 소프트웨어는 인구통계, 행동 및 장소 기반 고객 정보를 효과적으로 사용하고, 적절한 에이전트를 적절한 고객에게 적절히 매칭시킬 수 있습니다. 또한 이 접근은 크로스 셀 및 업셀률의 개선을 실현하면서 기업이 고객 만족도를 향상시키는데 도움이 됩니다.
세계의 컨택센터 소프트웨어 시장에 대해 조사분석했으며, 시장 및 업계의 전망, 부문별·지역별 전망 및 경쟁 구도에 관한 정보를 정리하여 전해드립니다.
목차
제1장 조사 방법과 범위
제2장 개요
제3장 컨택센터 소프트웨어 업계의 전망
시장 세분화와 범위
시장 규모와 성장 전망
컨택센터 소프트웨어 시장 - 밸류체인 분석
컨택센터 소프트웨어 시장 - 시장 역학

시장 성장요인 분석
시장이 해결해야 할 과제 분석

침투와 성장 전망 지도제작
컨택센터 소프트웨어 시장 - Porter의 산업 분석
컨택센터 소프트웨어 시장 - 기업의 시장 점유율 분석, 2020년
컨택센터 소프트웨어 시장 - PESTEL 분석
세계의 컨택센터 수, 2016-2028년
세계의 에이전트 포지션 수, 2016-2028년
세계의 주요 기업 리스트

북미
유럽
아시아태평양
라틴아메리카
중동·아프리카

세계의 컨택센터 : 1,000 이상 에이전트 규모(2019년)
제4장 솔루션별 시장 전망
솔루션별 컨택센터 소프트웨어 시장 점유율, 2020년
자동 착신호 분배(ACD)
통화 녹음
컴퓨터 텔레포니 통합(CTI)
고객 협업
다이얼러
음성 자동 응답(IVR)
리포트·분석
노동력 최적화
기타
제5장 서비스별 시장 전망
서비스별 컨택센터 소프트웨어 시장 점유율, 2020년
통합·도입
지원·메인터넌스
트레이닝·컨설팅
매니지드 서비스
제6장 도입별 시장 전망
도입별 컨택센터 소프트웨어 시장 점유율, 2020년
호스트
온프레미스
제7장 기업 규모별 시장 전망
2020년 기업 규모별 컨택센터 소프트웨어 시장 점유율
대기업
중소기업
제8장의 최종 용도별 시장 전망
2020년 최종 용도별 컨택센터 소프트웨어 시장 점유율
BFSI
소비재·소매
정부
헬스케어
IT·통신
여행·호스피탈리티
기타
제9장의 지역별 시장 전망
지역별 컨택센터 소프트웨어 시장 점유율, 2020년
북미
유럽
아시아태평양
라틴아메리카
중동·아프리카
제10장 경쟁 구도
8X8, Inc.
ALE International
Altivon
Amazon Web Services, Inc.
Ameyo
Amtelco
Aspect Software
Avaya Inc.
Avoxi
Cisco Systems, Inc.
Enghouse Interactive Inc.
Exotel Techcom Pvt. Ltd.
Five9, Inc.
Genesys
Microsoft Corporation
NEC Corporation
SAP SE
Spok, Inc.
Talkdesk, Inc.
Twilio Inc.
UiPath
Unify Inc.
VCC Live
주요 기업 리스트
KSA 21.02.16
영문 목차
Contact Center Software Market Growth & Trends:
The global contact center software market size is expected to reach USD 90.6 billion by 2028, according to a new report by Grand View Research, Inc. The market is expected to expand at a CAGR of 21.1% from 2021 to 2028. Increasing use of social media platforms by customers across the globe is expected to drive the market. Moreover, the growing need to cater to constantly changing customer requirements is further anticipated to fuel market growth over the forecast period.
Contact center software acts as a common platform to gather customer data for analysis. This software can effectively use demographic, behavioral, and location-based customer information to appropriately match the correct agent to the right customer. Moreover, this approach helps businesses in increasing customer satisfaction while delivering improvements in cross-sell and upsell rates.
Numerous businesses across the globe are focusing on adopting contact center software solutions. These solutions are helping businesses in boosting operational efficiency, improving customer service, and offering enhanced reporting features for management. Moreover, the rising demand for improved omnichannel experiences is further expected to fuel market growth over the forecast period.
Contact center software solutions enable employees to access customer information and history in real-time. These solutions help employees to deliver up-to-date and accurate information on products and choices for issue resolution. Contact centers responded to the increase in call volumes amidst the COVID-19 pandemic by adopting Artificial Intelligence (AI)-based virtual agents for customer services.
Contact Center Software Market Report Highlights:
Customer collaboration solution is widely used by businesses to streamline communication between customers and each department within the company. Customer collaboration tools simplify two-way interaction convenient, instant, and effective
The managed services segment is expected to witness significant growth over the forecast period. These services are used to manage business infrastructure and application platforms. Managed services can help the customer service team to work more reliably and efficiently by quickly identifying faults and isolate the root cause of infrastructure outages
Cloud contact center solutions effectively handle all outbound and inbound customer communications for a company. Cloud solutions offer an all-inclusive suite of applications and tools which allow businesses to deliver efficient customer service across multiple channels, including SMS, email, voice, and social media
Large enterprises across the globe are focusing on adopting contact center solutions to efficiently manage their vast database of customers. This, as a result, is expected to propel the demand for these solutions in large enterprises
Consumer goods and retail businesses are focusing on strengthening their multichannel interactions with employees, customers, ad systems. This, in turn, is expected to propel the adoption of contact center software solutions in the consumer goods and retail industry
In Asia Pacific, the market is anticipated to emerge as the fastest-growing regional market, owing to a broad customer base and the presence of a substantial number of small and medium enterprises in the region
Table of Contents
Chapter 1 Methodology and Scope
1.1 Research Methodology
1.2 Research Scope and Assumptions
1.3 List of Data Sources
Chapter 2 Executive Summary
2.1 Contact Center Software Market - Industry Snapshot & Key Buying Criteria, 2016 - 2028
2.2 Global Contact Center Software Market, 2016 - 2028

2.2.1 Global contact center software market, by region, 2016 - 2028
2.2.2 Global contact center software market, by solution, 2016 - 2028
2.2.3 Global contact center software market, by service, 2016 - 2028
2.2.4 Global contact center software market, by deployment, 2016 - 2028
2.2.5 Global contact center software market, by enterprise size, 2016 - 2028
2.2.6 Global contact center software market, by end use, 2016 - 2028
Chapter 3 Contact Center Software Industry Outlook
3.1 Market Segmentation and Scope
3.2 Market Size and Growth Prospects
3.3 Contact Center Software Market - Value Chain Analysis
3.4 Contact Center Software Market - Market Dynamics

3.4.1 Market driver analysis

3.4.1.1 Growing demand for automating customer care services
3.4.1.2 Growing emphasis on enhancing customer experience through omnichannel solutions
3.4.1.3 Growing preference for cloud-based contact center solutions

3.4.2 Market challenge analysis

3.4.2.1 Inability to achieve Average Speed of Answer (ASA) and low First Call Resolution (FCR)

3.5 Penetration and Growth Prospect Mapping
3.6 Contact Center Software Market - Porter's Five Forces Analysis
3.7 Contact Center Software Market - Company Market Share Analysis, 2020
3.8 Contact Center Software Market - PESTEL Analysis
3.9 Global Number of Contact Centers, 2016 - 2028

3.9.1 Global number of contact centers, by region, 2016 - 2028

3.10 Global Number of Agent Positions, 2016 - 2028

3.10.1 Global number of agent positions, by region, 2016 - 2028
3.10.2 Global number of agent positions, by type, 2016 - 2028

3.10.2.1 Global number of in-house agent positions, by region, 2016 - 2028
3.10.2.2 Global number of outsourced agent positions, by region, 2016 - 2028
3.10.2.3 Share of in-house agent positions, by end use, 2020

3.11 List of Prominent Players Across the Globe

3.11.1 North America
3.11.2 Europe
3.11.3 Asia Pacific
3.11.4 Latin America
3.11.5 MEA

3.12 Global Contact Centers With 1000+ Agents Size (2019)
Chapter 4 Contact Center Software Solution Outlook
4.1 Contact Center Software Market Share By Solution, 2020
4.2 Automatic Call Distribution (ACD)

4.2.1 ACD contact center software market, 2016 - 2028

4.3 Call Recording

4.3.1 Call recording contact center software market, 2016 - 2028

4.4 Computer Telephony Integration (CTI)

4.4.1 CTI contact center software market, 2016 - 2028

4.5 Customer Collaboration

4.5.1 Customer collaboration contact center software market, 2016 - 2028

4.6 Dialer

4.6.1 Dialer contact center software market, 2016 - 2028

4.7 Interactive Voice Responses (IVR)

4.7.1 IVR contact center software market, 2016 - 2028

4.8 Reporting & Analytics

4.8.1 Reporting & analytics contact center software market, 2016 - 2028

4.9 Workforce Optimization

4.9.1 Workforce optimization contact center software market, 2016 - 2028

4.10 Others

4.10.1 Other contact center software market, 2016 - 2028
Chapter 5 Contact Center Software Service Outlook
5.1 Contact Center Software Market Share By Service, 2020
5.2 Integration & Deployment

5.2.1 Contact center software integration & deployment service market, 2016 - 2028

5.3 Support & Maintenance

5.3.1 Contact center software support & maintenance service market, 2016 - 2028

5.4 Training & Consulting

5.4.1 Contact center software training & consulting service market, 2016 - 2028

5.5 Managed Services

5.5.1 Contact center software managed service market, 2016 - 2028
Chapter 6 Contact Center Software Deployment Outlook
6.1 Contact Center Software Market Share By Deployment, 2020
6.2 Hosted

6.2.1 Hosted contact center software market, 2016 - 2028

6.3 On-premise

6.3.1 On-premise contact center software market, 2016 - 2028
Chapter 7 Contact Center Software Enterprise Size Outlook
7.1 Contact Center Software Market Share By Enterprise Size, 2020
7.2 Large Enterprise

7.2.1 Contact center software market in large enterprise, 2016 - 2028

7.3 Small & Medium Enterprise

7.3.1 Contact center software market in small & medium enterprise, 2016 - 2028
Chapter 8 Contact Center Software End Use Outlook
8.1 Contact Center Software Market Share By End Use, 2020
8.2 BFSI

8.2.1 Contact center software market in BFSI, 2016 - 2028

8.3 Consumer Goods & Retail

8.3.1 Contact center software market in consumer goods & retail, 2016 - 2028

8.4 Government

8.4.1 Contact center software market in government, 2016 - 2028

8.5 Healthcare

8.5.1 Contact center software market in healthcare, 2016 - 2028

8.6 IT & Telecom

8.6.1 Contact center software market in IT & telecom, 2016 - 2028

8.7 Travel & Hospitality

8.7.1 Contact center software market in travel & hospitality, 2016 - 2028

8.8 Others

8.8.1 Contact center software market in other end use, 2016 - 2028
Chapter 9 Contact Center Software Regional Outlook
9.1 Contact Center Software Market Share By Region, 2020
9.2 North America

9.2.1 North America contact center software market, 2016 - 2028
9.2.2 North America contact center software market, by solution, 2016 - 2028
9.2.3 North America contact center software market, by service, 2016 - 2028
9.2.4 North America contact center software market, by deployment, 2016 - 2028
9.2.5 North America contact center software market, by enterprise size, 2016 - 2028
9.2.6 North America contact center software market, by end use, 2016 - 2028
9.2.7 U.S.

9.2.7.1 U.S. contact center software market, 2016 - 2028
9.2.7.2 U.S. contact center software market, by solution, 2016 - 2028
9.2.7.3 U.S. contact center software market, by service, 2016 - 2028
9.2.7.4 U.S. contact center software market, by deployment, 2016 - 2028
9.2.7.5 U.S. contact center software market, by enterprise size, 2016 - 2028
9.2.7.6 U.S. contact center software market, by end use, 2016 - 2028

9.2.8 Canada

9.2.8.1 Canada contact center software market, 2016 - 2028
9.2.8.2 Canada contact center software market, by solution, 2016 - 2028
9.2.8.3 Canada contact center software market, by service, 2016 - 2028
9.2.8.4 Canada contact center software market, by deployment, 2016 - 2028
9.2.8.5 Canada contact center software market, by enterprise size, 2016 - 2028
9.2.8.6 Canada contact center software market, by end use, 2016 - 2028

9.3 Europe

9.3.1 Europe contact center software market, 2016 - 2028
9.3.2 Europe contact center software market, by solution, 2016 - 2028
9.3.3 Europe contact center software market, by service, 2016 - 2028
9.3.4 Europe contact center software market, by deployment, 2016 - 2028
9.3.5 Europe contact center software market, by enterprise size, 2016 - 2028
9.3.6 Europe contact center software market, by end use, 2016 - 2028
9.3.7 Germany

9.3.7.1 Germany contact center software market, 2016 - 2028
9.3.7.2 Germany contact center software market, by solution, 2016 - 2028
9.3.7.3 Germany contact center software market, by service, 2016 - 2028
9.3.7.4 Germany contact center software market, by deployment, 2016 - 2028
9.3.7.5 Germany contact center software market, by enterprise size, 2016 - 2028
9.3.7.6 Germany contact center software market, by end use, 2016 - 2028

9.3.8 U.K.

9.3.8.1 U.K. contact center software market, 2016 - 2028
9.3.8.2 U.K. contact center software market, by solution, 2016 - 2028
9.3.8.3 U.K. contact center software market, by service, 2016 - 2028
9.3.8.4 U.K. contact center software market, by deployment, 2016 - 2028
9.3.8.5 U.K. contact center software market, by enterprise size, 2016 - 2028
9.3.8.6 U.K. contact center software market, by end use, 2016 - 2028

9.3.9 Spain

9.3.9.1 Spain contact center software market, 2016 - 2028
9.3.9.2 Spain contact center software market, by solution, 2016 - 2028
9.3.9.3 Spain contact center software market, by service, 2016 - 2028
9.3.9.4 Spain contact center software market, by deployment, 2016 - 2028
9.3.9.5 Spain contact center software market, by enterprise size, 2016 - 2028
9.3.9.6 Spain contact center software market, by end use, 2016 - 2028

9.4 Asia Pacific

9.4.1 Asia Pacific contact center software market, 2016 - 2028
9.4.2 Asia Pacific contact center software market, by solution, 2016 - 2028
9.4.3 Asia Pacific contact center software market, by service, 2016 - 2028
9.4.4 Asia Pacific contact center software market, by deployment, 2016 - 2028
9.4.5 Asia Pacific contact center software market, by enterprise size, 2016 - 2028
9.4.6 Asia Pacific contact center software market, by end use, 2016 - 2028
9.4.7 China

9.4.7.1 China contact center software market, 2016 - 2028
9.4.7.2 China contact center software market, by solution, 2016 - 2028
9.4.7.3 China contact center software market, by service, 2016 - 2028
9.4.7.4 China contact center software market, by deployment, 2016 - 2028
9.4.7.5 China contact center software market, by enterprise size, 2016 - 2028
9.4.7.6 China contact center software market, by end use, 2016 - 2028

9.4.8 India

9.4.8.1 India contact center software market, 2016 - 2028
9.4.8.2 India contact center software market, by solution, 2016 - 2028
9.4.8.3 India contact center software market, by service, 2016 - 2028
9.4.8.4 India contact center software market, by deployment, 2016 - 2028
9.4.8.5 India contact center software market, by enterprise size, 2016 - 2028
9.4.8.6 India contact center software market, by end use, 2016 - 2028

9.4.9 Japan

9.4.9.1 Japan contact center software market, 2016 - 2028
9.4.9.2 Japan contact center software market, by solution, 2016 - 2028
9.4.9.3 Japan contact center software market, by service, 2016 - 2028
9.4.9.4 Japan contact center software market, by deployment, 2016 - 2028
9.4.9.5 Japan contact center software market, by enterprise size, 2016 - 2028
9.4.9.6 Japan contact center software market, by end use, 2016 - 2028

9.5 Latin America

9.5.1 Latin America contact center software market, 2016 - 2028
9.5.2 Latin America contact center software market, by solution, 2016 - 2028
9.5.3 Latin America contact center software market, by service, 2016 - 2028
9.5.4 Latin America contact center software market, by deployment, 2016 - 2028
9.5.5 Latin America contact center software market, by enterprise size, 2016 - 2028
9.5.6 Latin America contact center software market, by end use, 2016 - 2028
9.5.7 Brazil

9.5.7.1 Brazil contact center software market, 2016 - 2028
9.5.7.2 Brazil contact center software market, by solution, 2016 - 2028
9.5.7.3 Brazil contact center software market, by service, 2016 - 2028
9.5.7.4 Brazil contact center software market, by deployment, 2016 - 2028
9.5.7.5 Brazil contact center software market, by enterprise size, 2016 - 2028
9.5.7.6 Brazil contact center software market, by end use, 2016 - 2028

9.6 MEA

9.6.1 MEA contact center software market, 2016 - 2028
9.6.2 MEA contact center software market, by solution, 2016 - 2028
9.6.3 MEA contact center software market, by service, 2016 - 2028
9.6.4 MEA contact center software market, by deployment, 2016 - 2028
9.6.5 MEA contact center software market, by enterprise size, 2016 - 2028
9.6.6 MEA contact center software market, by end use, 2016 - 2028
Chapter 10 Competitive Landscape
10.1 8X8, Inc.

10.1.1 Company overview
10.1.2 Financial performance
10.1.3 Product benchmarking
10.1.4 Strategic initiatives

10.2 ALE International

10.2.1 Company overview
10.2.2 Product benchmarking
10.2.3 Strategic initiatives

10.3 Altivon

10.3.1 Company overview
10.3.2 Financial performance
10.3.3 Product benchmarking
10.3.4 Strategic initiatives

10.4 Amazon Web Services, Inc.

10.4.1 Company overview
10.4.2 Financial performance
10.4.3 Product benchmarking
10.4.4 Strategic initiatives

10.5 Ameyo

10.5.1 Company overview
10.5.2 Product benchmarking
10.5.3 Strategic initiatives

10.6 Amtelco

10.6.1 Company overview
10.6.2 Financial performance
10.6.3 Product benchmarking
10.6.4 Strategic initiatives

10.7 Aspect Software

10.7.1 Company overview
10.7.2 Financial performance
10.7.3 Product benchmarking
10.7.4 Strategic initiatives

10.8 Avaya Inc.

10.8.1 Company overview
10.8.2 Financial performance
10.8.3 Product benchmarking
10.8.4 Strategic initiatives

10.9 Avoxi

10.9.1 Company overview
10.9.2 Financial performance
10.9.3 Product benchmarking
10.9.4 Strategic initiatives

10.10 Cisco Systems, Inc.

10.10.1 Company overview
10.10.2 Financial performance
10.10.3 Product benchmarking
10.10.4 Strategic initiatives

10.11 Enghouse Interactive Inc.

10.11.1 Company overview
10.11.2 Financial performance
10.11.3 Product benchmarking
10.11.4 Strategic initiatives

10.12 Exotel Techcom Pvt. Ltd.

10.12.1 Company overview
10.12.2 Financial performance
10.12.3 Product benchmarking
10.12.4 Strategic initiatives

10.13 Five9, Inc.

10.13.1 Company overview
10.13.2 Financial performance
10.13.3 Product benchmarking
10.13.4 Strategic initiatives

10.14 Genesys

10.14.1 Company overview
10.14.2 Financial performance
10.14.3 Product benchmarking
10.14.4 Strategic initiatives

10.15 Microsoft Corporation

10.15.1 Company overview
10.15.2 Financial performance
10.15.3 Product benchmarking
10.15.4 Strategic initiatives

10.16 NEC Corporation

10.16.1 Company overview
10.16.2 Financial performance
10.16.3 Product benchmarking
10.16.4 Strategic initiatives

10.17 SAP SE

10.17.1 Company overview
10.17.2 Financial performance
10.17.3 Product benchmarking
10.17.4 Strategic initiatives

10.18 Spok, Inc.

10.18.1 Company overview
10.18.2 Financial performance
10.18.3 Product benchmarking
10.18.4 Strategic initiatives

10.19 Talkdesk, Inc.

10.19.1 Company overview
10.19.2 Financial performance
10.19.3 Product benchmarking
10.19.4 Strategic initiatives

10.20 Twilio Inc.

10.20.1 Company overview
10.20.2 Financial performance
10.20.3 Product benchmarking
10.20.4 Strategic initiatives

10.21 UiPath

10.21.1 Company overview
10.21.2 Product benchmarking
10.21.3 Strategic initiatives

10.22 Unify Inc.

10.22.1 Company overview
10.22.2 Financial performance
10.22.3 Product benchmarking
10.22.4 Strategic initiatives

10.23 VCC Live

10.23.1 Company overview
10.23.2 Product benchmarking
10.23.3 Strategic initiatives

10.24 List of Prominent Market Players