상호운용성과 사물인터넷(IoT)
Interoperability and the Internet of Things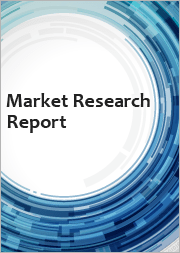 스마트홈 디바이스가 증가함에 따라 상호운용성의 확보가 진정한 스마트홈 시스템을 창출하기 위한 열쇠가 되고 있습니다.
스마트홈 및 IoT(사물인터넷) 분야에서 상호운용성의 중요성에 대해 분석했으며, 현재까지의 기술·시장 동향 및 많은 성공 사례, 각 기업이 상호운용성을 유지하면서 경쟁력을 향상시키기 위한 방법, 미국 시장의 동향 전망(향후 5년간) 등에 대해 분석하여 전해드립니다.
제1장 분석 개요
제2장 상호운용성 : '고도'에서 '군도'로 발전
제3장 디바이스 상호운용성에 대한 소비자의 기대
상호운용성에 대한 기대, 구입 행동에 대한 영향
스마트홈 플랫폼의 영향
스탠드얼론형 제품/일체형 제품, 홈컨트롤 시스템에 대한 영향
사용자 인터페이스 옵션의 영향
제4장 무선 네트워크 프로토콜
Zigbee
Z-Wave
블루투스
Thread/Weave
DECT ULE
Wi-Fi, Wi-Fi HaLow
Sigfox, LoRa, NB-IoT, CAT M1
제5장 애플리케이션층에 관한 구상
Open Connectivity Foundation
Apple HomeKit
Samsung와 SmartThings Cloud
Comcast Xfinity와 Stringify
Works with Nest
IFTTT
제6장 음성 인터페이스 플랫폼
Amazon Alexa
Google Assistant
제7장 상호운용성 전략에 영향을 미치는 동향
기술 동향
하드웨어 동향
마케팅 동향
비지니스 모델 동향
제8장 분석 결과와 제안
제9장 부록
KSA 18.05.15
※ 이 페이지에 게재되어 있는 내용은 최신판과 약간 차이가 있을 수 있으므로 영문목차를 함께 참조하여 주시기 바랍니다. 기타 자세한 사항은 문의 바랍니다.
영문 목차
As smart home devices proliferate, interoperability is the key to creating true smart home systems. This report examines the importance of interoperability and provides an analysis of the communication stack, technologies, and ecosystems in the smart home industry. It provides an updated analysis on the role of interoperability in generating success for the smart home industry and how companies can stay competitive with differentiated products while still offering robust interoperability across all devices. The report includes a five-year U.S. forecast for protocols by product category.
Table of Contents
1.0 Report Summary
1.1 Purpose of Report
1.2 Scope of Report
1.3 Research Approach/Sources
2.0 Interoperability: From Islands to Archipelagos
3.0 Consumer Expectations for Device Interoperability
3.1 Impact of Expectations for Interoperability on Purchasing
3.2 Impact of Smart Home Platforms
3.3 Impact of Standalone Products versus Integrated with Home Control Systems
3.4 Impact of User Interface Options
4.0 Wireless Networking Protocols
4.1 Zigbee
4.2 Z-Wave
4.3 Bluetooth
4.4 Thread/Weave
4.5 DECT ULE
4.6 Wi-Fi, Wi-Fi HaLow
4.7 Sigfox, Lora, NB-IoT, CAT M1
5.0 Application Layer Initiatives
5.1 Open Connectivity Foundation
5.2 Apple HomeKit
5.3 Samsung and SmartThings Cloud
5.4 Comcast Xfinity and Stringify
5.5 Works with Nest
5.6 IFTTT
6.0 Voice Interface Platforms
6.1 Amazon Alexa
6.2 Google Assistant
7.0 Trends Impacting Interoperability Strategy
7.1 Technology Trends
7.2 Hardware Trends
7.3 Marketing Trends
7.4 Business Model Trends
8.0 Implications and Recommendations
9.0 Appendix
9.1 Glossary
9.2 Index
9.3 Image Sources
Figures
Companies Researched for Report
OSI Model for Home Area Networks
Importance of Brand Factors to Purchase Decision
Platforms Used to Control Smart Home Devices
Platform Importance for Purchase Intenders
Platform Importance by Familiarity with Platform
% Total Purchase Intenders Ranking Integration with Familiar Platforms "Highly Important"
Adoption of Smart Home Control with Security Systems
Adoption of a Single App to Control Multiple Smart Home Products
Use of Wi-Fi Home Networking
Comparison of Range and Data Rate among Wireless Networking Protocols
Smart Speaker with Personal Assistant Ownership
Stages of IoT Development